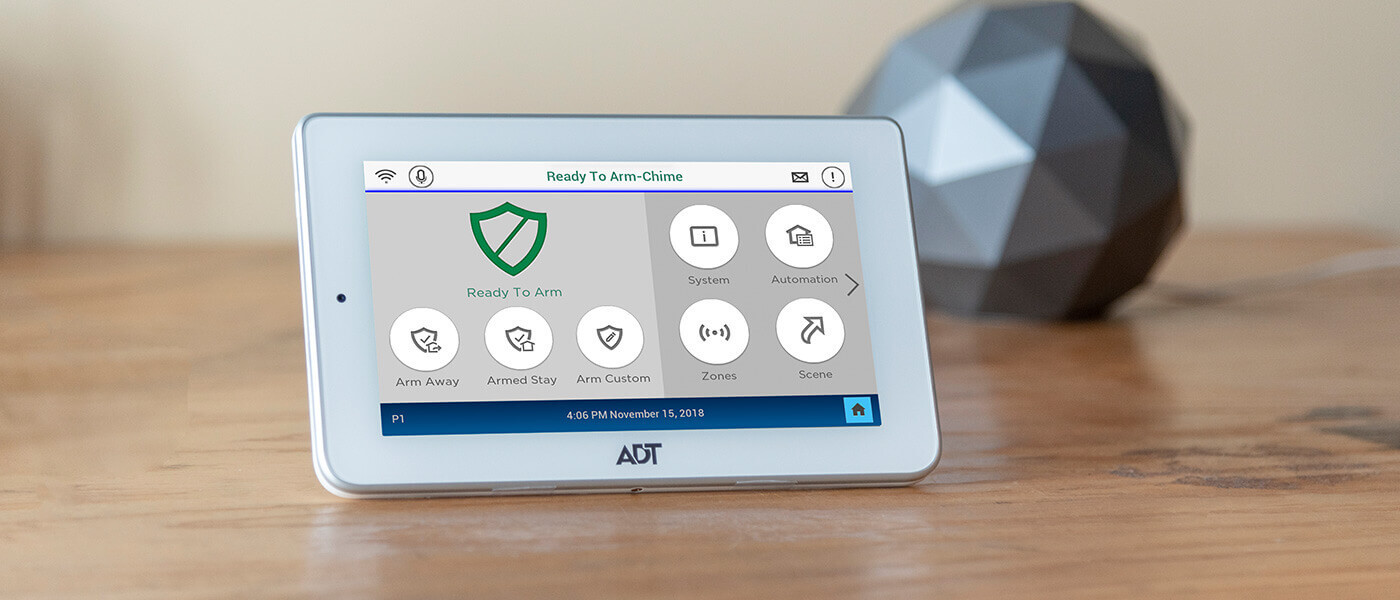 Having a home security system installed in your home is a smart way to help protect your family. However, you can't neglect taking other precautions too to ensure your home and family are safe.
Your home security system can do a lot to deter burglars, but you'll be even safer if you take certain precautions. Plus, what about those days or nights when you forget to turn on the alarm? Or the power goes out? Or something else puts your home security system out of whack? Aren't you going to want to know you've got other precautions in place?
Below you'll find some tips for bolstering your home security system so you're even safer. These are tips derived from real life examples.
Don't Assume Standard Locks Are Good Enough
A friend who lives in a primarily military neighborhood had the frightening experience of a burglary during the night, as she and her husband and son were all sleeping upstairs. The burglars entered the first floor of their house with ease by climbing in despite a locked window, taking her purse and other items, then proceeding to steal stuff from the cars parked outside. And this was a new house in a huge and very nice development.
How did the burglars get in? Easy: The home security system was not on, for some reason, and the window locks were easy to undo, it turned out. Despite having a new house in a nice development, plenty of outdoor lighting, and neighbors very close by, this family and the others were at risk because the home builder used windows with flimsy locks making forced entry not really forced at all. (My friend has since replaced the locks on the windows with better ones.)
I tell this story to illustrate that you need to assess how good your current locks and latches are. Just because there is a lock doesn't mean it will keep someone out!
Door and Window Sensors
If you're concerned about burglars breaking in through your windows or doors, consider adding window sensors to your existing security system. Glass break sensors from SafeStreets are designed to pick up the unique sound of shattering glass and will sound the alarm as soon as the sound is detected.
You can also be alerted whenever a door or window is opened to help keep your home and family protected. Door and window sensors come with professional monitoring from ADT.
Smart Door Locks and Cameras from SafeStreets
Smart door locks from SafeStreets are incredibly convenient and safe. Our smart door locks can be locked and unlocked from anywhere using the ADT Control app from your smartphone. It's also equipped with a keypad; you can assign different passcodes to different people to allow them to enter your home. You can also choose to be notified if any opens or closes the door.
Another piece of home security equipment that can help protect your home is a video doorbell camera for your front door. You can choose to be notified if anyone is approaching your door and see them with high-quality 720p HD video. The two-way audio capabilities even allow you to speak to the person on the other side of the door even when you're not home. Just the presence of a video doorbell security camera can be enough to deter a potential criminal from targeting your home.
The downside to doorbell cameras is that they can only see the front of your home. If intruders try to gain access from a side window, are you going to be able to see them? Safestreets also offers outdoor security cameras that can help you see all your blind spots. During the installation process with a SafeStreets trained Smart Security Pro, we'll be able to help you find the best locations for your security cameras so you have a good view from every angle. 
Use Some "Common Sense Coverage"
Then there's just the common sense stuff, and making sure everyone is on the same page as far as home security goes. For example, if your kids like to sleep with their bedroom windows open at night, make sure their windows are not only shut but locked in the morning before you leave the house for the day. 
Also, make sure to check doors and windows you don't use as often, like side doors, garage doors, and shop doors are shut and locked before you leave the house. Maybe assign each child certain doors and windows to double-check as part of their morning routine.
You also want to inspect the lighting outside of your house, to make sure you're not providing hiding places at night. Check for bushes, fences, and trees that offer coverage for potential intruders during the daylight hours too, since most burglaries happen between 10 a.m. and 3 p.m., according to ADT.
Also, follow practical steps to make your home looks occupied while you're away.  With home automation systems from SafeStreets you can put lights on timers, so they will turn on and off at a set time. Another way to look like your home is occupied when it isn't is to leave a TV or radio on. 
Outdoor Lighting from SafeStreets
Installing outdoor lighting is a great way to help protect and monitor the outside of your home. Our home automation system can schedule your outdoor lighting system to automatically turn on at dusk and off at sunrise. SafeStreets can provide professional installation for your outdoor lighting system.
Contact SafeStreets for the Best Home Security Systems
Of course, the best burglar deterrent is a well-advertised home security system, but when you pair your new security system with some common sense safety tips, your home security system will work as intended. Contact SafeStreets today to find the right home security system for your property complete with home automation systems and monitoring service from ADT. Contact us to learn more.