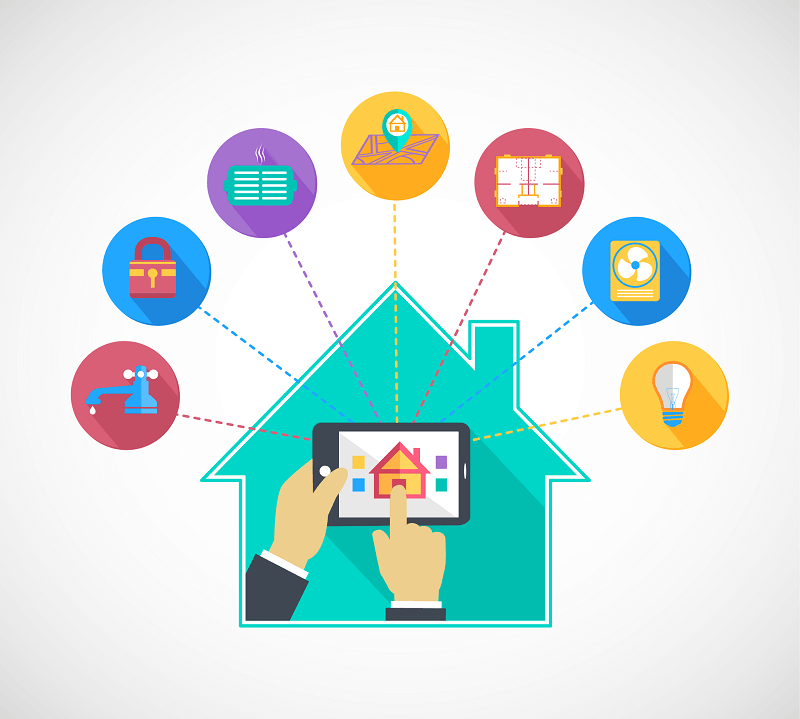 We humans have always protected our homes and families. It's innate in us, this desire to defend our property and loved ones. How we have gone about it has changed, however, and in recent years, it has changed dramatically. If you haven't looked into home security systems lately, or you're thinking it's time to upgrade yours, here's a rundown of the dramatic changes we've seen in home security systems in recent years…
From one job to many
Home security systems used to have one job and one job only: sound the alarm when a break-in occurred. This alarm would be audible within the home and also notify the home security provider so they could dispatch police.
Today home security systems help to protect homes and families against intruders as well as other threats such as carbon monoxide poisoning, fires and flooding.
In addition to being able to recognize these other threats, home security systems have also evolved from home security systems to home automation systems. That means homeowners can use them to regulate lighting, heating and cooling, in addition to monitoring home security.
From one trigger to many
Home security systems used to be limited in scope, recognizing that a door or window was opened and triggering the alarm.
Today's home security systems include motion sensors, video cameras and more to enable more thorough home security. Cameras can be placed outside the home and inside, enabling more security coverage. That means garages and other outbuildings can be monitored as well.
Features such as video cameras also allow for real-time monitoring. Someone shows up at the front door while you're at work? You can see who it is via the camera.
From onsite to remote
And you can see who is at the front door while sitting at your desk at work because today's home security systems can be monitored and managed remotely, requiring only an Internet connection to see what is happening. In addition to the video access, this remote monitoring lets homeowners lock and unlock doors, control lighting and heating, and more, all from a computer, tablet or smartphone that is Internet-enabled.
From hardwired to wireless
Finally, another huge evolution in home security is the the switch from hardwired—requiring hours of installation time to drill holes and run wires—to wireless. Sometimes hardwired is still the right setup for some homes. However, wireless has many advantages, not the list of which is the fast installation time (no drilling required) and the fact that you can take your home security system with you when you move. (See seven advantages of wireless home security systems.)
As with everything, it seems, technology drives significant changes in how we work, live and play—and that includes in how we protect our homes and loved ones. If your home security system is old and limited in scope compared to what's on the market today, it might be time for an upgrade.